Meet Our Team
Frederick P. Waldschmidt DDS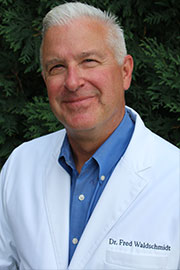 Dr. Frederick P. Waldschmidt is a 1984 graduate of Northwestern University Dental School with a Doctor of Dental Surgery Degree. In 1980 he graduated from Western Illinois University with a Bachelor of Science in Biology.
He is an active member of the American Dental Association, Illinois State Dental Society, Chicago Dental Society, and Kankakee District Dental Society, having been the president in 2003 and 2015. Dr. Waldschmidt is also a member of the American Academy of Dental Sleep Medicine. He is also proud to be a second generation dentist in his family. His father, Dr. Frederick Waldschmidt Sr., was a successful dentist in Homewood, IL for over 50 years.
Dr. Waldschmidt, frequently called Dr. Fred, is often complimented by his patients for his caring and compassionate chair side manner. Calming patients and understanding their dental needs are his top priorities. Dr. Waldschmidt takes pride in his work and enjoys seeing the new, beautiful smiles that he brings to his patients. Since 2014, Dr. Fred has been treating patients with obstructive sleep apnea and has given countless patients the good night sleep they were looking for.
Dr. Waldschmidt and his wife, Nancy have two sons, Thomas and Jack. The family is active in the community and the welfare of its children. Nancy is a teacher and Dr. Fred is a coach and fishing instructor/mentor. They participate in community organizations that encourage the preservation and protection of our local river and environment. In Dr. Fred's spare time, you will often see him out and about walking his dogs, fly fishing, and floating the Kankakee River in his drift boat.
Our Office Staff
Susan Johnston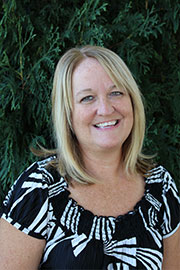 Susan is our Office Manager and joined Dr. Waldschmidt's team in July 2013. Susan has over 20 years of dental experience in scheduling, treatment planning, insurance and assisting. She has been instrumental in improving our office and leading our staff. Susan is the "go to person" for Dr. Waldschmidt and our team.
Susan lives in Limestone with her husband, Alan. She has 2 sons, Alan Jr. and Bryce. Alan Jr. lives and works in the Kankakee area and is planning his wedding for next year. Bryce is a Tuscaloosa, Alabama police officer. Susan loves spending time with her family, traveling, and taking care of her St. Bernards.
Karie Frake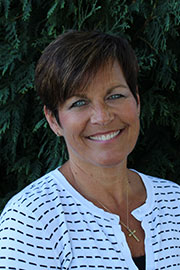 Karie joined our office team in October, 2013 and is our Insurance Coordinator. She has over 17 year's dental experience in working with dental insurance, scheduling and treatment planning. Karie has considerable knowledge in insurance and is able to confidently help you with your insurance needs. She finds the challenging insurance situations to be very rewarding when she can assist in getting the benefits deserved for her patients.
Karie resides in Clifton with her husband, Herb. They have two children, a daughter, Kalie, who lives in Fishers, Indiana with her husband, Jeremiah. Her son, Kyle, lives in Elk Grove Village with Katie and their new son, Kamden. Karie enjoys spending time with her new grandson, family and friends; and loves to travel.
Our Hygienists
Angie Long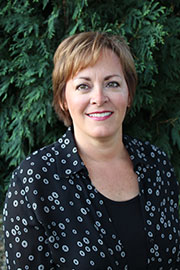 Angie received her degree from Parkland College and has been a practicing hygienist for 30 years. She has been with Dr. Waldschmidt since 1992. Angie maintains her certification through numerous continuing education courses. Although Angie is only working part time, she has an extremely loyal patient base and has enjoyed getting to know them over the last 25 years. Angie has a heart of gold and her enthusiasm is quickly spread thru the office.
Her favorite thing to do when she is not working is to spend time with her husband, Ken and their daughters, Lauren and Lindsey.
Charla Dexter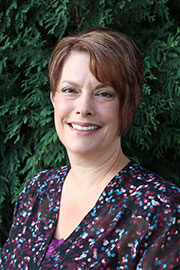 Charla is a dental hygienist and joined Dr. Waldschmidt's team in December of 2004. She has 30 years of experience in the dental field. She began her career as a dental assistant in 1986. After receiving her degree from Parkland College in 1992, Charla then started her hygiene career. She continues to develop her professional skills be attending continuing education seminars. These skills have allowed her to provide quality care to her patients.
Charla lives in the community with her husband, Jeff, and three children. Her oldest daughter, Josie, attends Providence College and is working on her MBA. Olivia is a professional model for Major Model in Milan, Italy. Her youngest son, Grayson, attends elementary school and plays various sports. In Charla's spare time, she enjoys spending time with family and attending her children's activities and sports.
Our Dental Assistants
Sheila Munjoy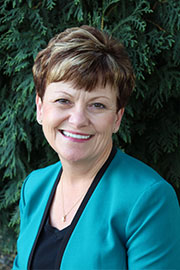 Sheila joined Dr. Waldschmidt's team in 2004. Her experience as a Dental Assistant includes class work and training at the Indiana University School of Dentistry, Indianapolis. She is instrumental in ordering supplies for the clinical area and is very passionate about her patients care and always taking time to answer their questions. She understands that a trip to the dentist office can cause anxiety, and she will work with each patient to make sure they are very comfortable. Sheila is also our OSHA representative and makes sure that we are in compliance with all the government regulations.
Sheila and her husband, Ken, live in Limestone. They have 3 adult children and 5 grandchildren. She loves to train dogs and is quite competitive at the dog shows. Her first border terrier, Brooklyn, has earned her Champion Title. Sheldon has his Grand Champion Title, and Temper is the #1 Border Terrier in the National Owner Handle Series (NOHS) in the US for 2016. All her hard work is paying off… Amazing!
Cindy Dupuis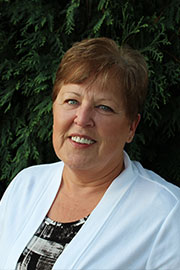 Cindy has been with Dr. Fred's practice since April 2008. She has 34 years of experience as a Dental Assistant and Lab Technician. She enjoys working with the patients and meeting their dental needs. Patient care is her #1 priority. Cindy has kept up with the latest dental technology through many hours of continuing education courses.
Cindy lives in Momence with her husband, Terry. They have 3 grown children and 8 grandchildren. In her spare time, she enjoys spending time with them and attending as many of their sporting events as possible.
Tonya Douglas
Tonya is new to our team in 2018. She has 15 years of experience in the Dental profession. After moving to Illinois from Florida, she tried other avenues, but realized Dental Assisting was her passion. Tonya retired from the United States Navy Reserves in 2013.
When not Dental Assisting, she enjoys putting jig-saw puzzles together, crocheting, bicycling, fishing, gardening, cooking, and spending quality time with family and friends.